Salesforce Portfolio
See regular UX/UI Work
Expectations vs Deliverables - the #1 hurdle for clients
Over the last several years, I've worked on dozens of Salesforce-specific UX/UI initiatives, and clients typically want the same thing: a completely custom UX/UI on top of the Salesforce platform using the native Salesforce toolset. Now, this is possible, but, as you can guess, it's rather expensive. So there's always this balance with clients - helping them set reasonable expectations on what's possible out of the box with Salesforce vs a completely custom experience.
I've had clients show me UIs they really like and want their Salesforce implementation to have a similar look and feel. I've been asked countless times to not make it look too "salesforcy" - and I can do that. But usually when the client sees the pricetag of custom code, they usually balk.
So a big part of most of my Salesforce UX/UI gigs are helping the clients set realistic expectations about what's possible on Salesforce - to help them leverage the amazing benefits of the toolset without getting overly-focused on its shortcomings.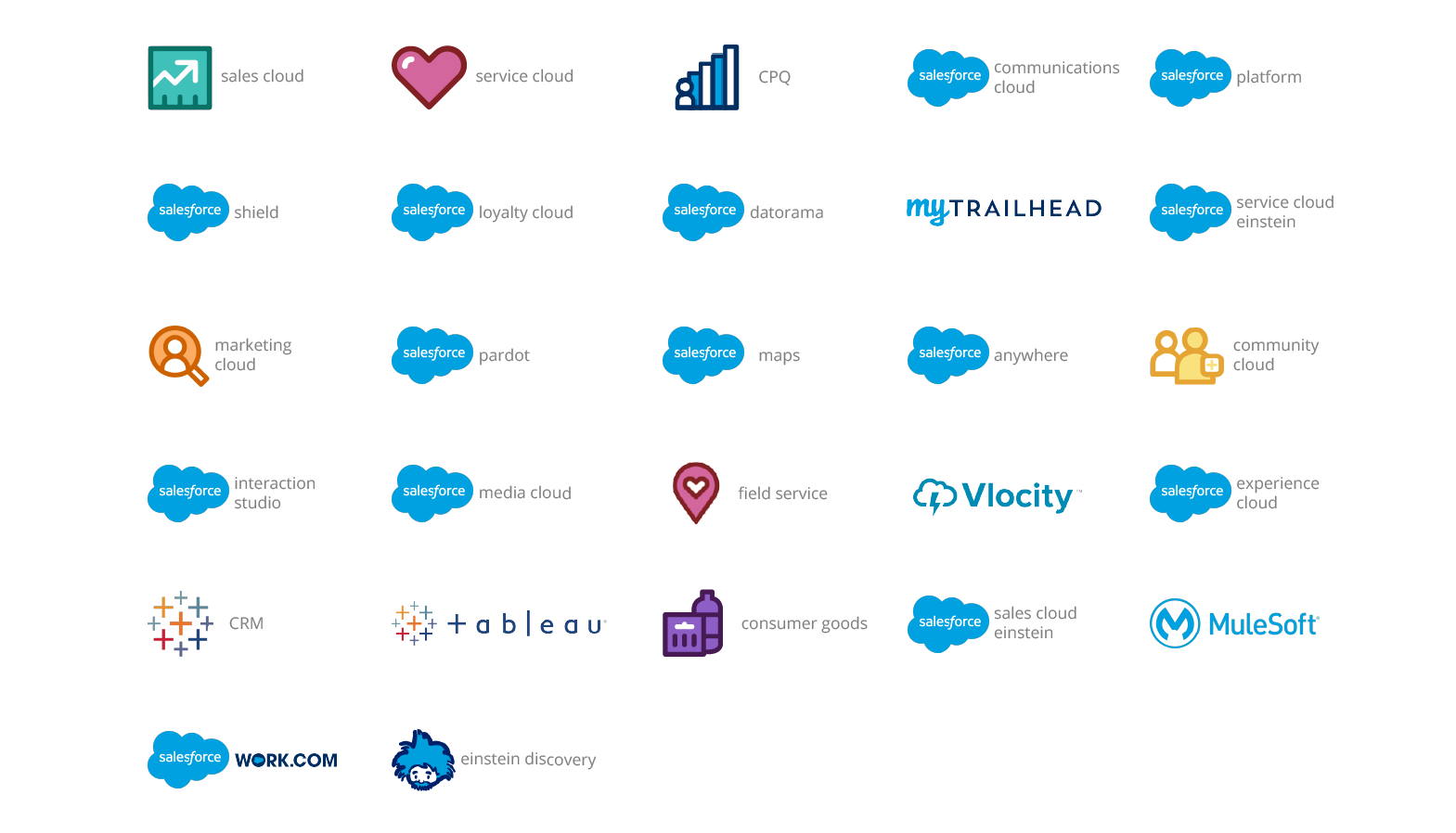 Easily the most popular and versatile Salesforce tools, I've used LDS on almost all of my Salesforce gigs. The upside to using LDS is you can just drag and drop LDS components into the design and most of the functionality is built right in.
But an just using LDS isn't going to solve any real problems - there's still a bunch of UX methodologies that have to be employed before any pixels can be laid out in the UI. So user interviews, compteitive analysis, ideation and other tricks of the trade still have to be used.
Case study
Lendlease is one of the largest real estate developer and property management companies in the world with properties in Australia, the US and Europe. They wanted to create a client-facing platform in Salesforce to help manage each of their properties. They asked me to design so simple concepts in LDS to help their board understand what was possible.
I designed several screens using many of the components available in LDS tha helped meet the needs of their clients and the management companies.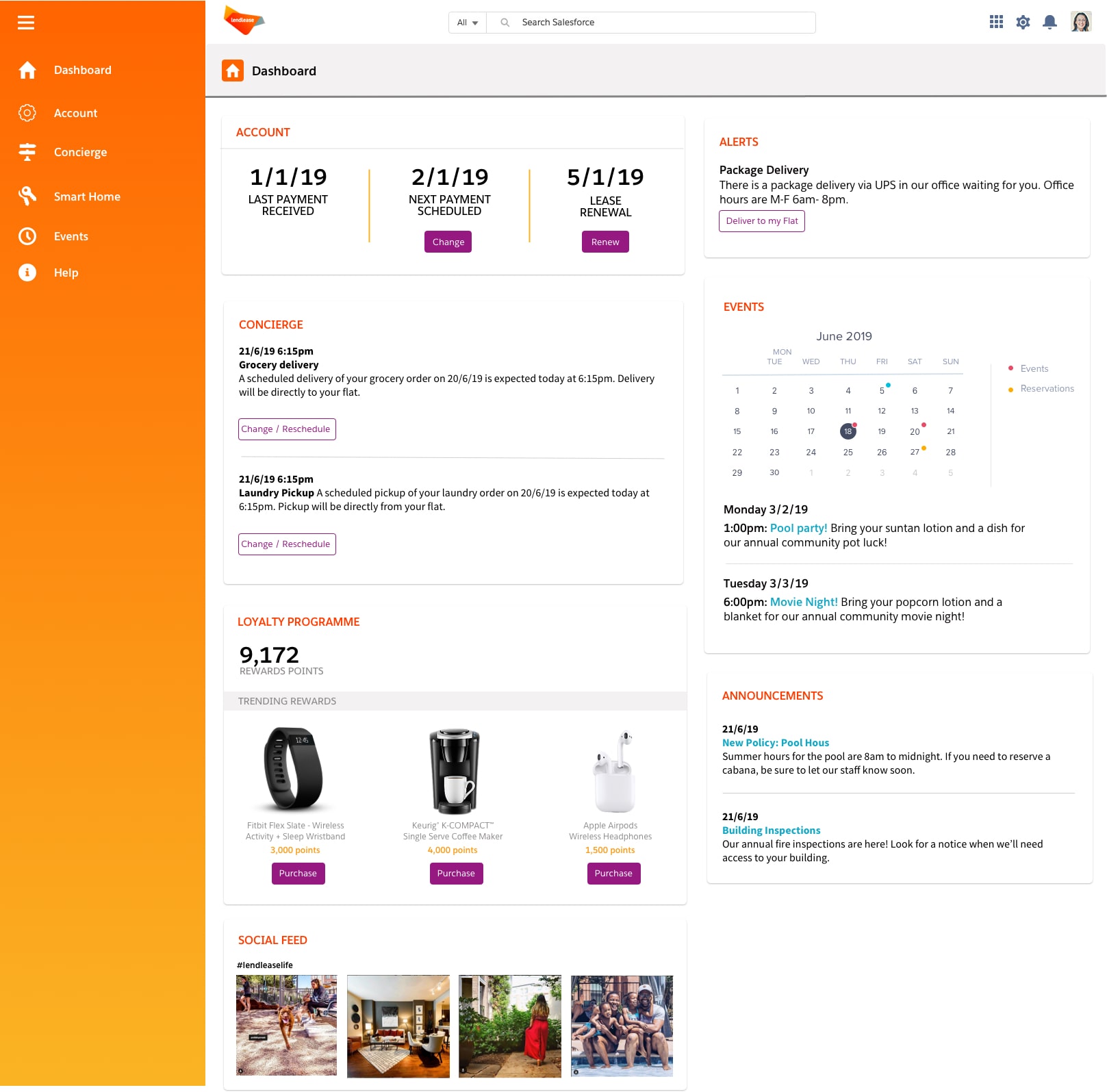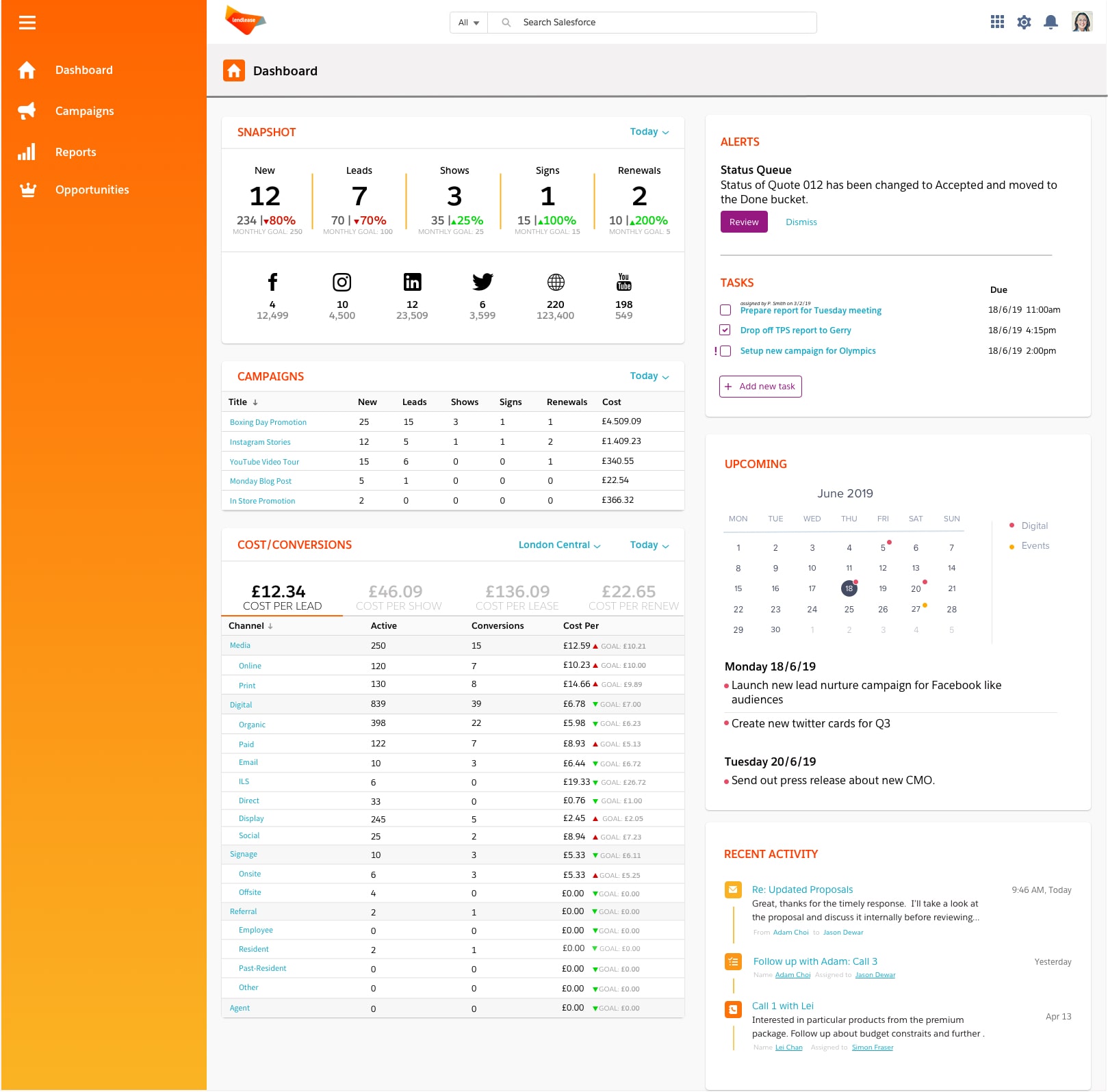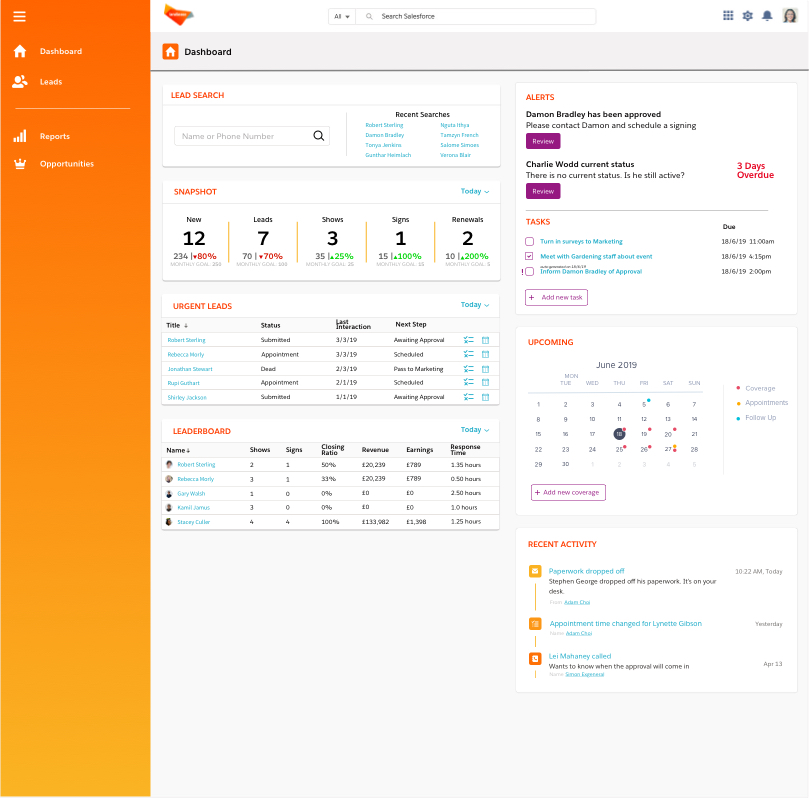 Salesforce's Experience Cloud is a double-edged sword - it allow for the a quick and dirty website with tightly integrated Salesforce data - but it's fairly restrictive in it's design options. There are some ways to customize it out of the box - and in most cases this is fine for basic use-cases.
I've designed enough Experience Cloud sites that I understand its limitations and I can help Salesforce clients understand those limitations.
Case study
Empower is a savings and invstment firm with over 1.2T+ assets under administration. They asked me to help them design a Salesforce Experience Cloud application that would help their client-investment managers to engage with their company: get assistance, quotes, advice, etc.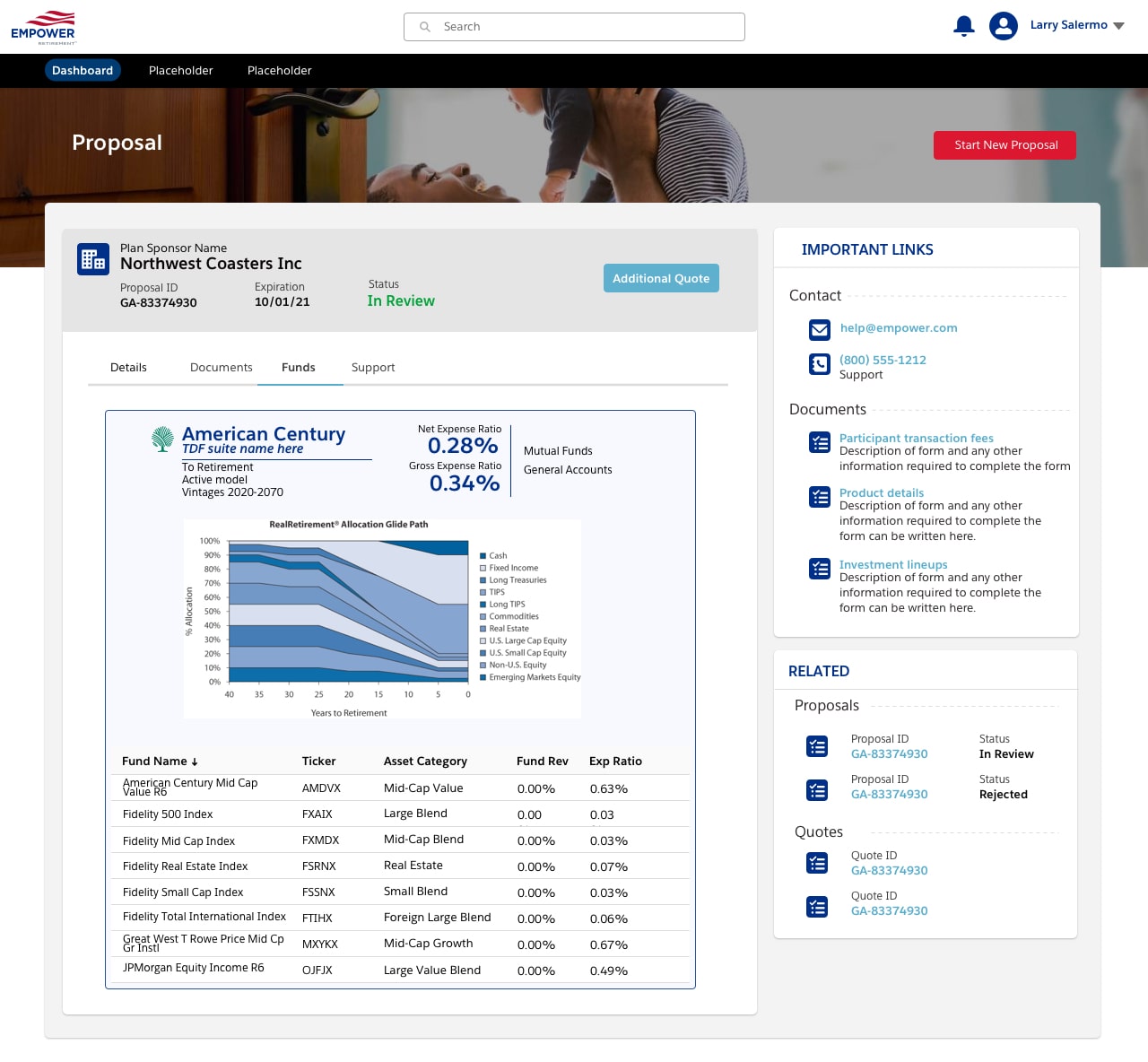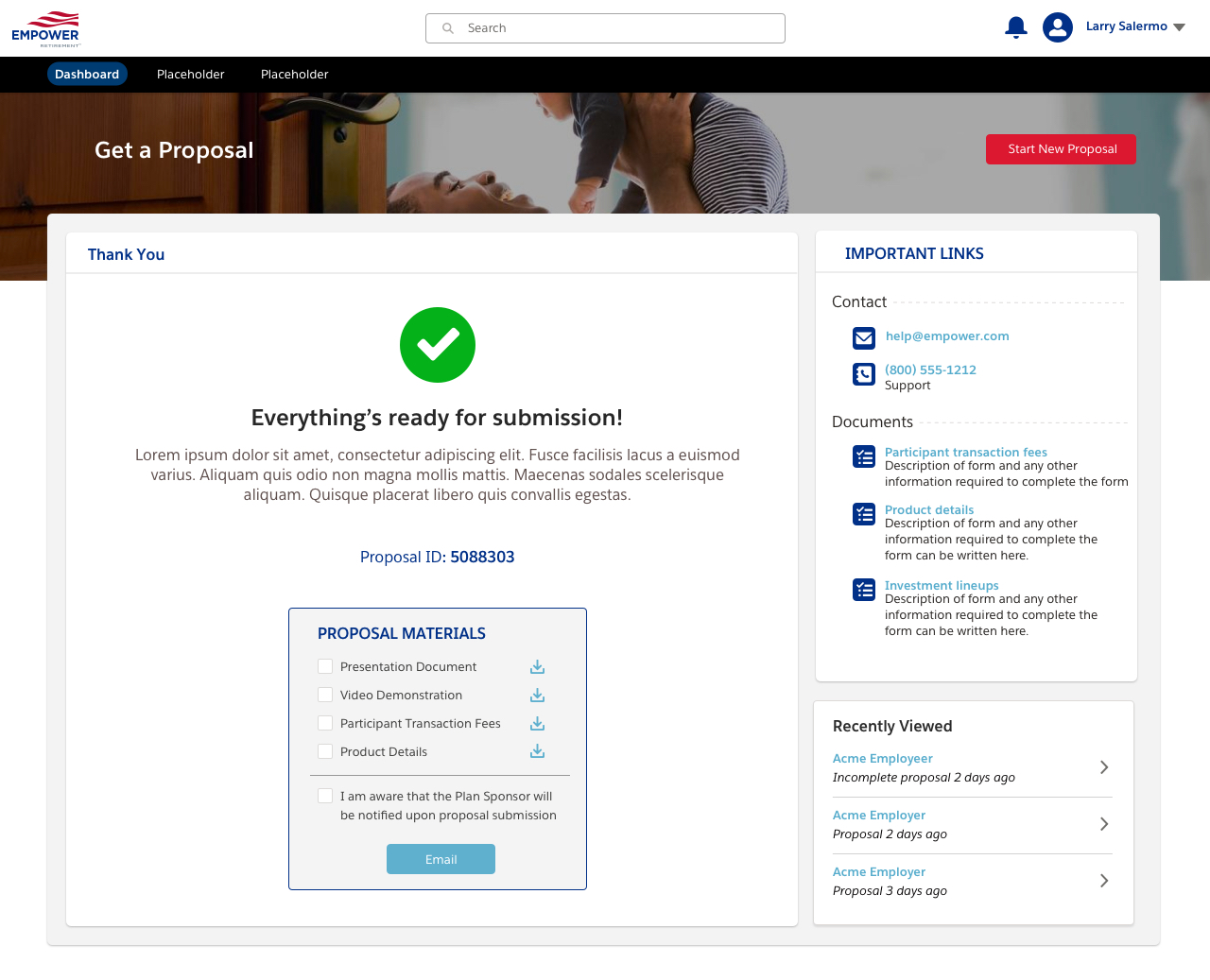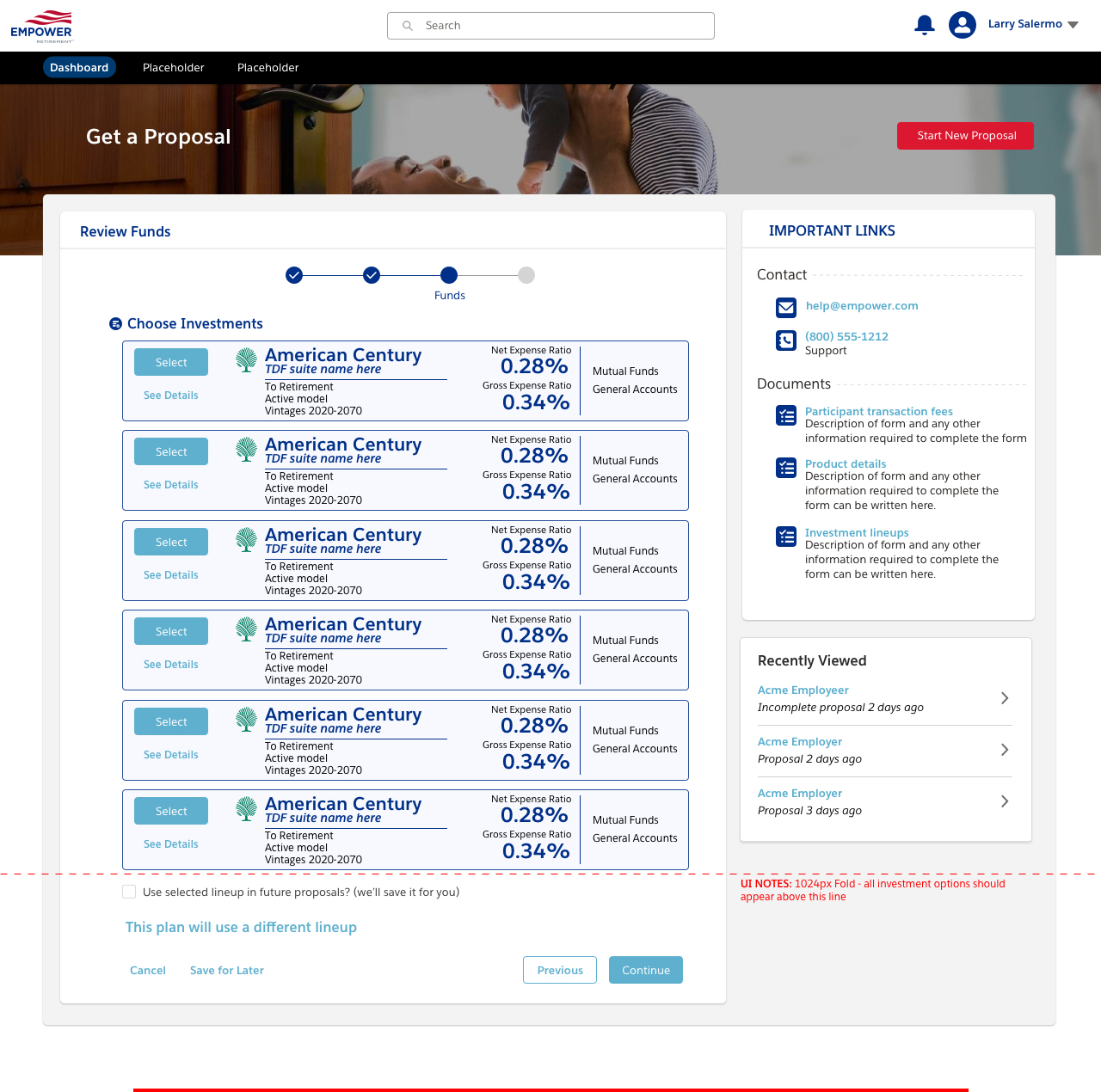 Great American Insurance Group is engaged primarily in property and casualty insurance - specifically in the agriculture, construction, manufacturing and transportation sectors. They wanted to - not only create an portal for their client-companies using Salesforces' Experience cloud - they wanted it to be reskinnable so that their clients could create a custom look and feel, including adding their own color schemes and logos.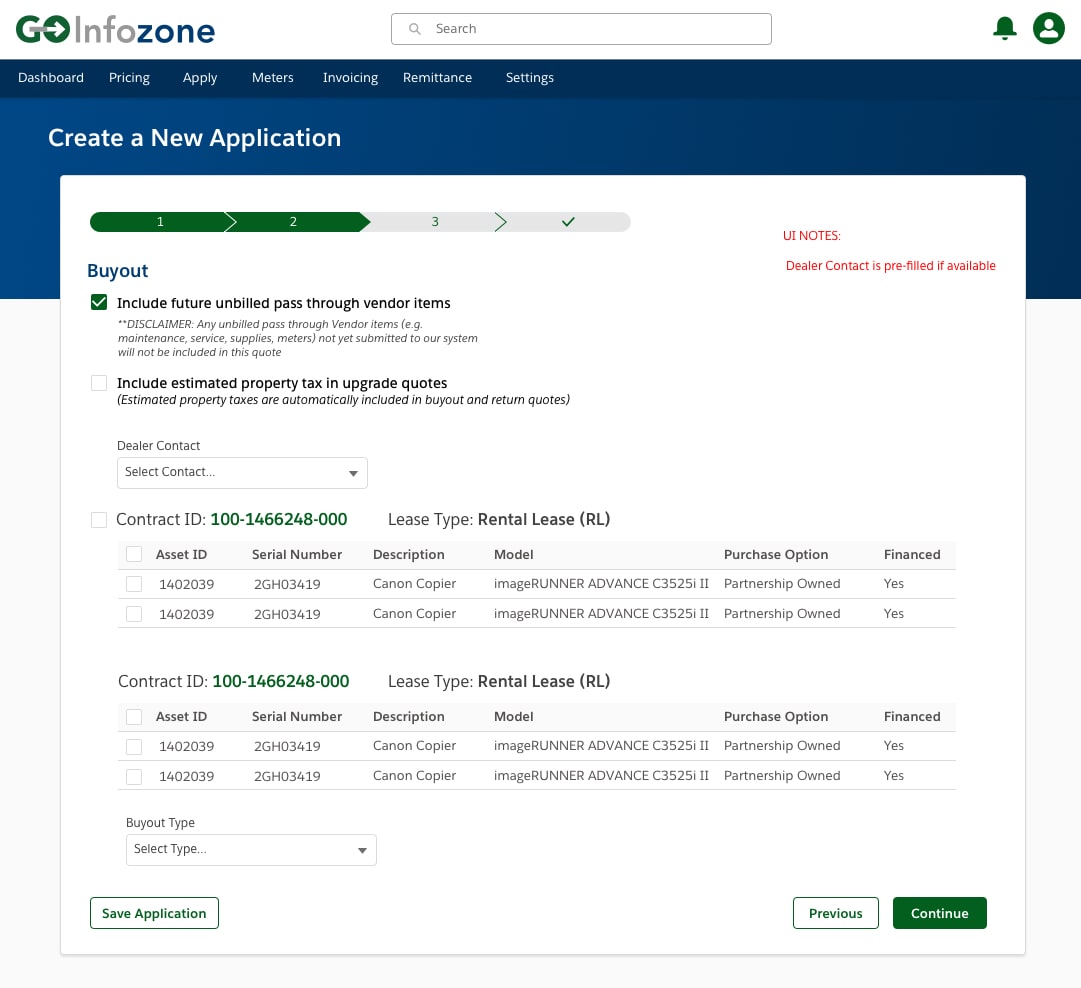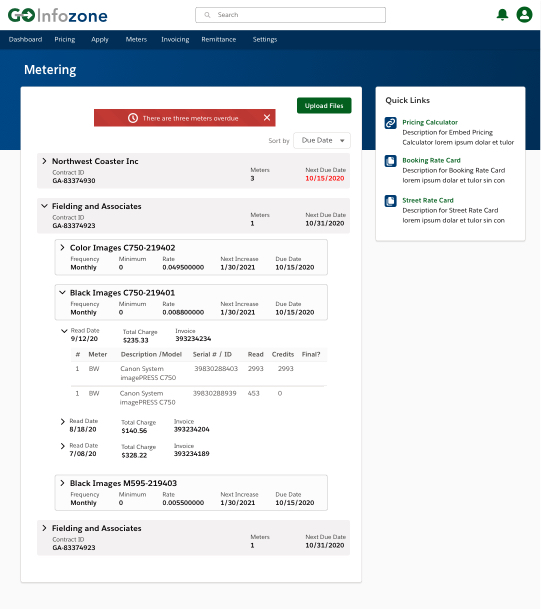 Salesforce's Service Cloud is a fantastic service ticketing platform. It's always great that they have so many great tools out of the box to help mitigate tickets, communication tools, and self-service options. I've done a few projects with Service Cloud and I'm always impressed with its toolset.
Case study
Breville is a high end appliance manufacturer - known primarily for their coffee/espresso/latte makers. They wanted to revamp their entire customer support experience for their customers. They were hoping to dramatically reduce phone calls and emails which are much more costly to mitigate.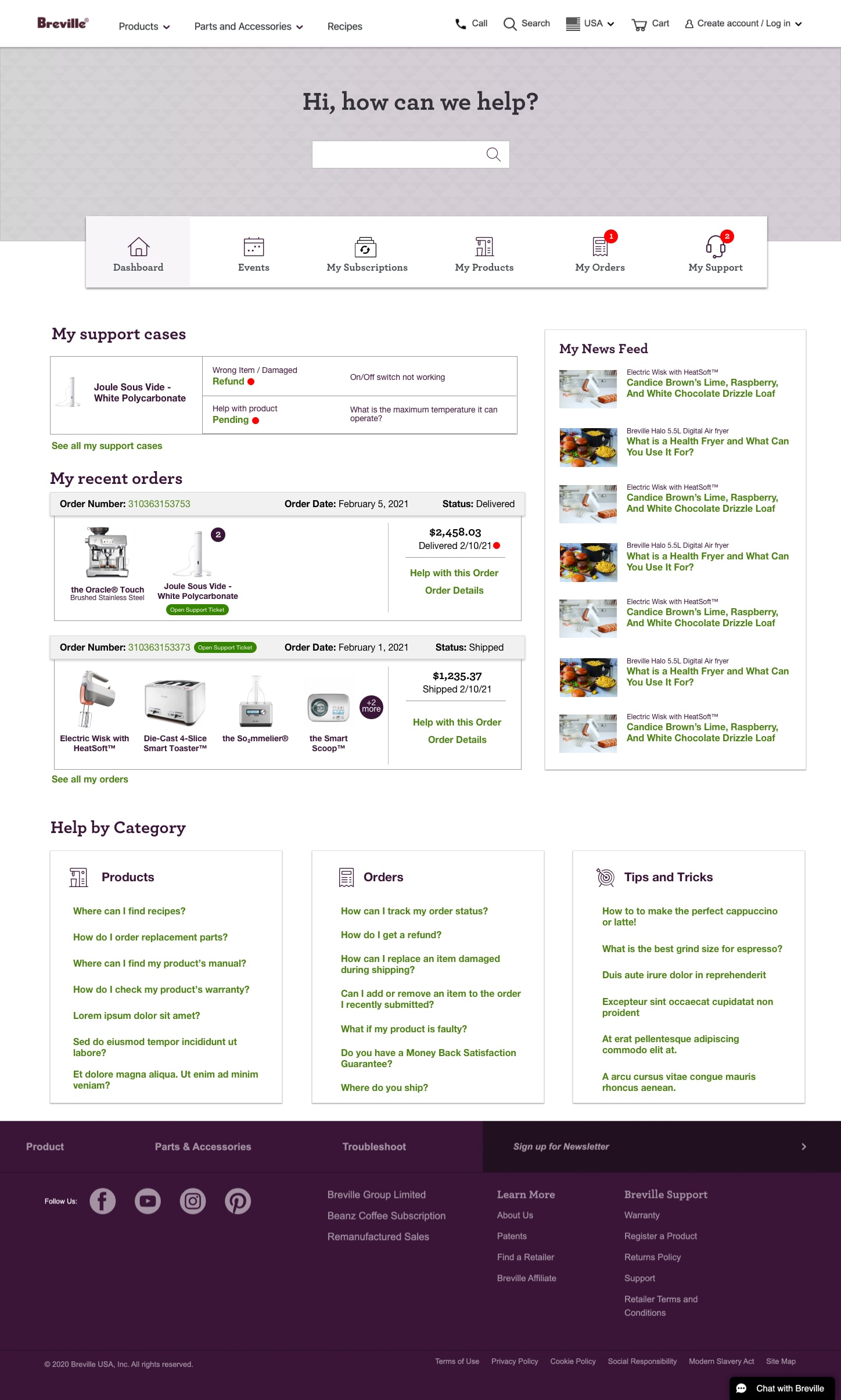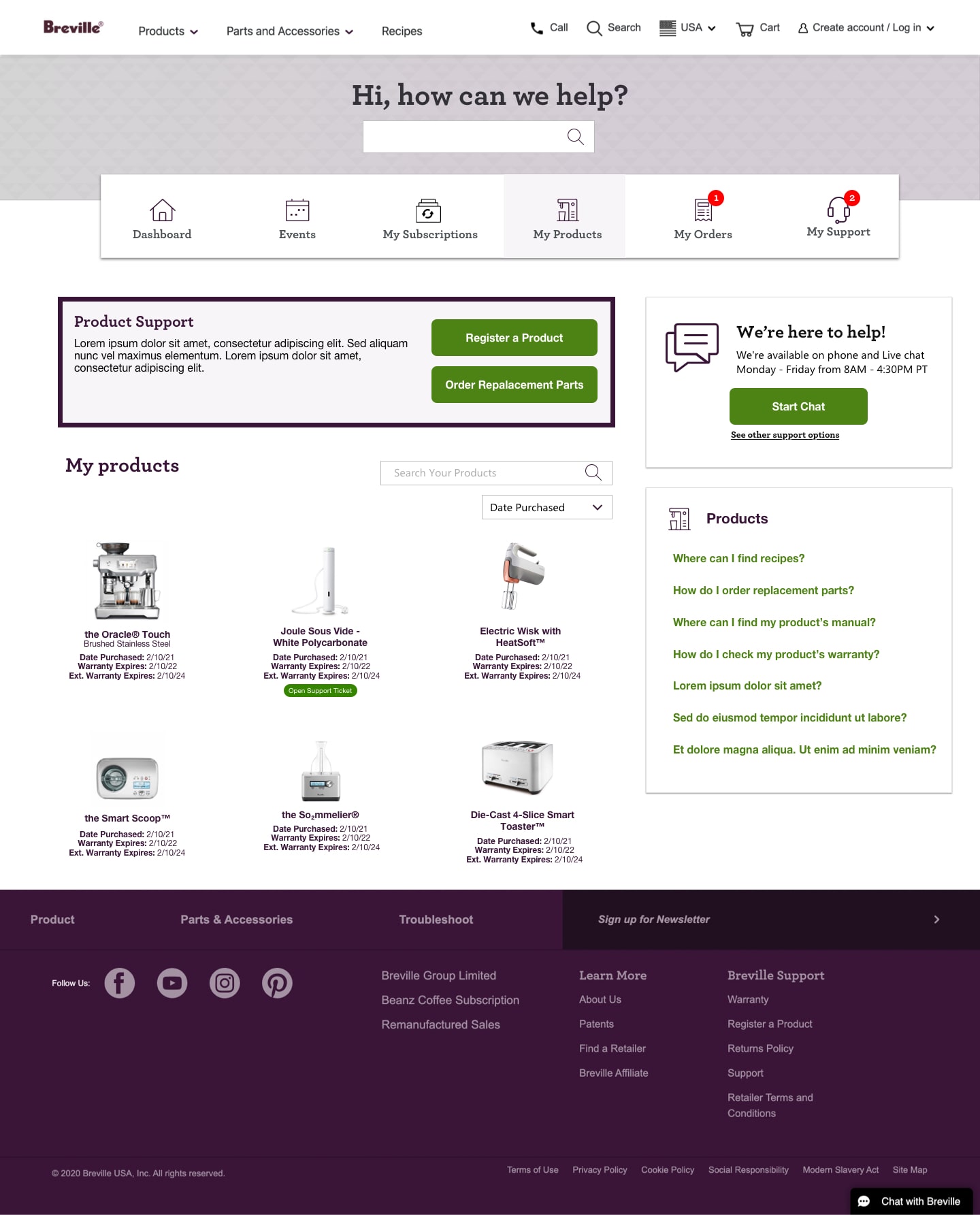 Vlocity is Salesforce's newest acquisition. It's great for quickly creating forms with branching questions with a simplified interface. I've had a couple of projects that wanted to use it.
Case study
State Insurance Fund is one of Idaho's largest Worker's Compensation companies. Their insurance application process is pretty complicated with multiple parts and requirements.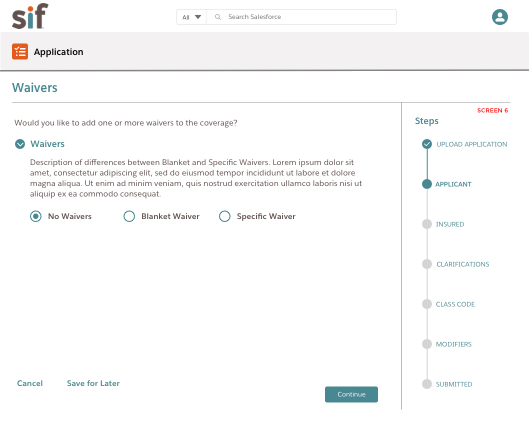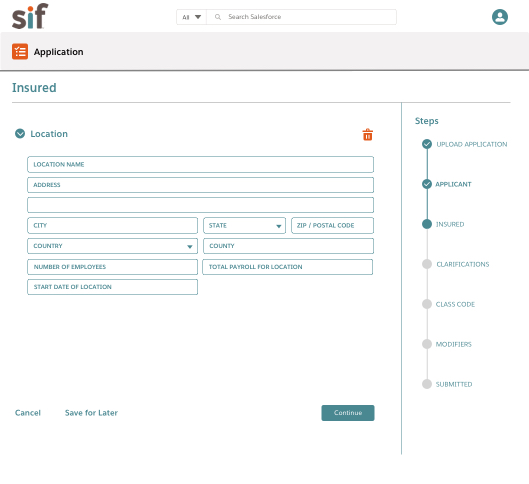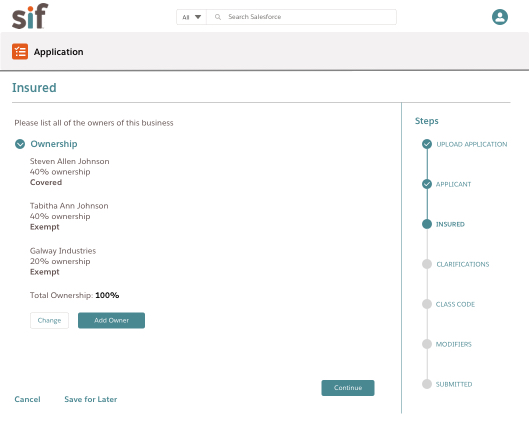 Of course, there are still plenty of clients still using vanilla, out-of-the-box Salesforce, so I've always made sure to keep up with their legacy platform's UI.
Case study
iRobot had just been acquired by Amazon and they were in the process of getting their ducks in order for the company handoff. Part of that initiative was to look at redesigning the backend of their Service Cloud implementation. They wanted a better way to view a ticket when they were in contact with a customer, so I designed several versions in the standard Salesforce platform for them.